Mobile Fleet Vehicle Window Tinting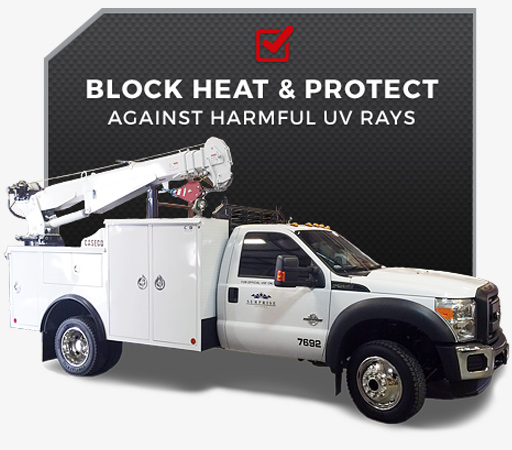 Available to our commercial vehicle window tinting clients in and around the Phoenix Metro area, or for the ultimate in convenience for your personal vehicle.  We can provide professional film installation on site for situations where bringing the vehicle to our shop is not ideal, from fleet services to large RV's – same great service and install.

"I always bring my work trucks to Dave to get them tinted. He's great to work with, great prices and gets it done quick." — Corey E.
We back up that statement with a 100% quality install guarantee.
Install is by far the most important aspect of auto tinting and we have mastered the art of mobile auto tinting in Phoenix. However, in order to achieve the cleanest install possible we do require a garage to get the vehicle out of direct sunlight and the elements. If an enclosure is not available we can always make arrangements to tint your vehicle at our location in Surprise.
Note: Mobile fee varies depending on location for service, please provide this information when requesting a quote via our contact forms.

"Awesome customer service ! Prices are great and I trust the workmanship." — Melissa G.

Automotive Window Tint Examples
---
Automotive Window Tint Materials Used
We do not use any "standard" films in our product lines. Our experience has showed us that these products, though substantially cheaper, simply do not stand up to the climate here in Arizona. We recommend only High Performance grade and above films, in order to give your car years of good looks and performance without the purpling and bubbling problems low grade films are known for.

"I have had three vehicles tinted here. The products used are very good. The installer is the owner so as they say, the buck stops here. Never had to return for any do overs . It was done right the first time. Good to see a person and company take so much pride in their work." — J. W.
What is our High Performance film?
It is a hybrid metalized film we have been using for years with virtually no warranty issues to date. High heat rejection coupled with factory tint look (black, not shiny) a great choice for most autos in Arizona.
We also offer Carbon film, what's that?
Carbon is a non-metal film designed for use in today's cars with sensitive electronic antennas built into the glass. Such as the back windows of most BMW's sometimes you just don't want a product with metal in it up against a sensitive antenna, Carbon is one of the answers to this growingly common problem. Another excellent choice for auto tint in Arizona, especially because this film happens to have a manufacturers warranty against fading.
NEW!!!… CarbonXP – CXP a next generation film with the latest in non-metal, nano-hybrid, Carbon technology. Offering superior heat, infrared, and UV rejection for increased comfort.
Ceramic films
For the consumer who demands the highest performance without sacrificing visibility. We offer technologically advanced nano-ceramic films that are 100% dye and metal free.
WHAT ARE THE BENEFITS?
Unsusceptible to oxidation, corrosion or fading
Zero interference with cell phone, GPS or satellite radio signals
A classy Arizona legal shade that far outperforms any dark, low visibility film.
Our best value at up to half the cost off of our competitors prices!
Ever thought of tinting your windshield?
… In the spring of 2013 we covered 100 of them for the Valley Metro Light Rail with CXP80 to provide much needed comfort to the operators. It worked for the train windshields and it will work for your vehicle as well, blocking excessive heat and 99% of harmful UV rays. Acting like sunscreen for your skin and dashboard, CXP80 nanotech film is an excellent choice for that extra level of comfort and protection.

"The best of the best in the phoenix area. Dave is very knowledgeable at what he does and knows the ins and outs of window tinting!!!!" — Victoria H.
Need more reasons to choose All Pro Window Tint for your vehicle window tinting needs?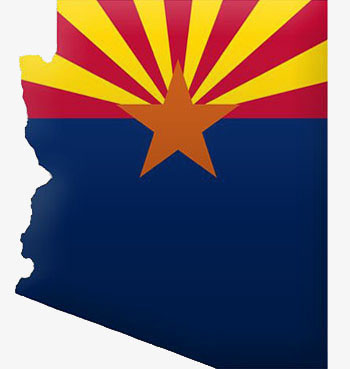 Well here are few…
Member of the Arizona Better Business Bureau
All major credit cards accepted on site via secure mobile processing machine
Appointments around your schedule, including weekends
In Shop service! We do what we say we're going to do, and we do it right the first time.
Some of the areas we serve with auto tinting include:
Anthem
Avondale
Buckeye
Glendale
Goodyear
Litchfield Park
Peoria
Phoenix
Scottsdale
Sun City
Surprise
Auto window tinting appointments available Monday thru Friday 9am – 5pm. Call us today 623-215-3129.